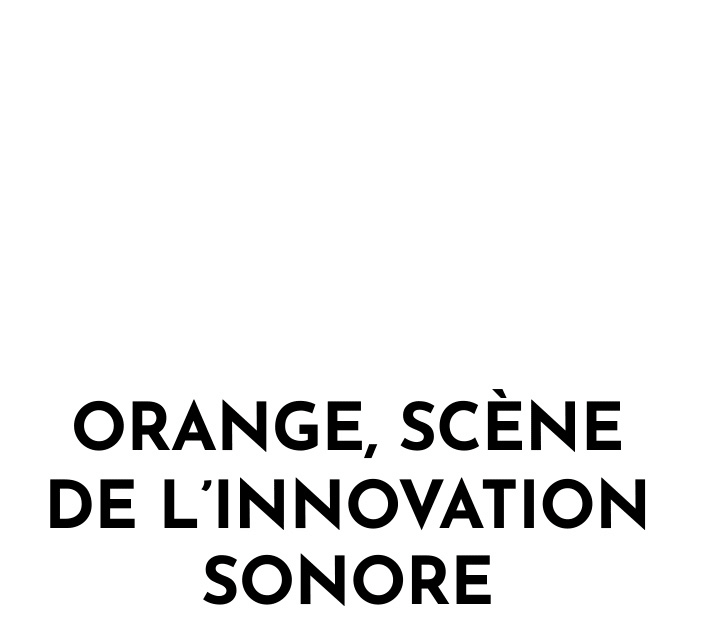 WHEN THE PAST RESONATES WITH THE FUTURE
Sound makes information understandable, enhances images and conveys emotions.
A veritable experience through the city, the audio trail represents a new cultural ambition in Orange's ancient heritage. It means you can listen, experience, feel the whole history of our civilization
thanks to new technologies, terrific tools for conveying sensations and information.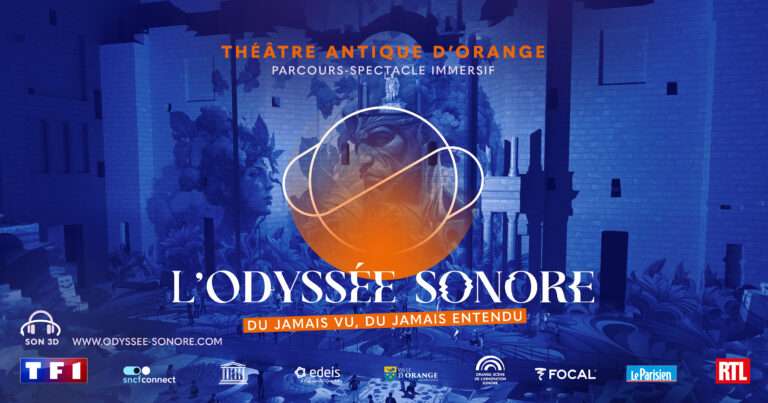 SOMETHING NEW AT THE ANTIQUE THEATER!
In May, the Théâtre Antique d'Orange will offer a new immersive show: the Odyssée Sonore.
Like Odysseus in Homer's Odyssey, you will cross wonderful and fantastic landscapes, and meet deities and mythological characters.
This monumental videomapping, projected on the whole of the Ancient Theater, is accompanied by an unequalled sound immersion thanks to a high definition spatialized and geolocalized audio headset. Sensations and thrills guaranteed !
FROM ROMAN TO MODERN ENGINEERING
NEW VISITING AREAS HAVE BEEN CREATED!
Don't delay in discovering the didactic path "From the Roman genius to the modern genius" and learn how the Roman genius was able to develop in a remarkable way and to leave its mark on our modern culture and civilization.
Located in 4 alcoves of the ancient theater, the visit is accessible to children and adults, every day during the opening hours of the monument.
FROM ROMAN TO MODERN ENGINEERING
VERCINGETORIX – Great historical re-enactment show in the Arena of Nîmes on May 6, 7 and 8, 2023!
Dive into Roman history!
From Gergovia to Alesia, as close as possible to historical reality, relive the greatest battles of the Gallic War, which pitted the legendary Gallic leader against the great Julius Caesar.
More than 500 re-enactors from all over Europe will make you relive the circus games as they were two thousand years ago!
In addition, from May 1st to 30th, on presentation of your ticket to the Théâtre Antique, benefit from the reduced rate for the Sound Odyssey or for the combined ticket for the visit of the monuments of Orange + Sound Odyssey!
And in Nîmes, on presentation of a ticket for the Odyssée Sonore, benefit from reduced rates on the visit of the monuments and the Vercingetorix show!