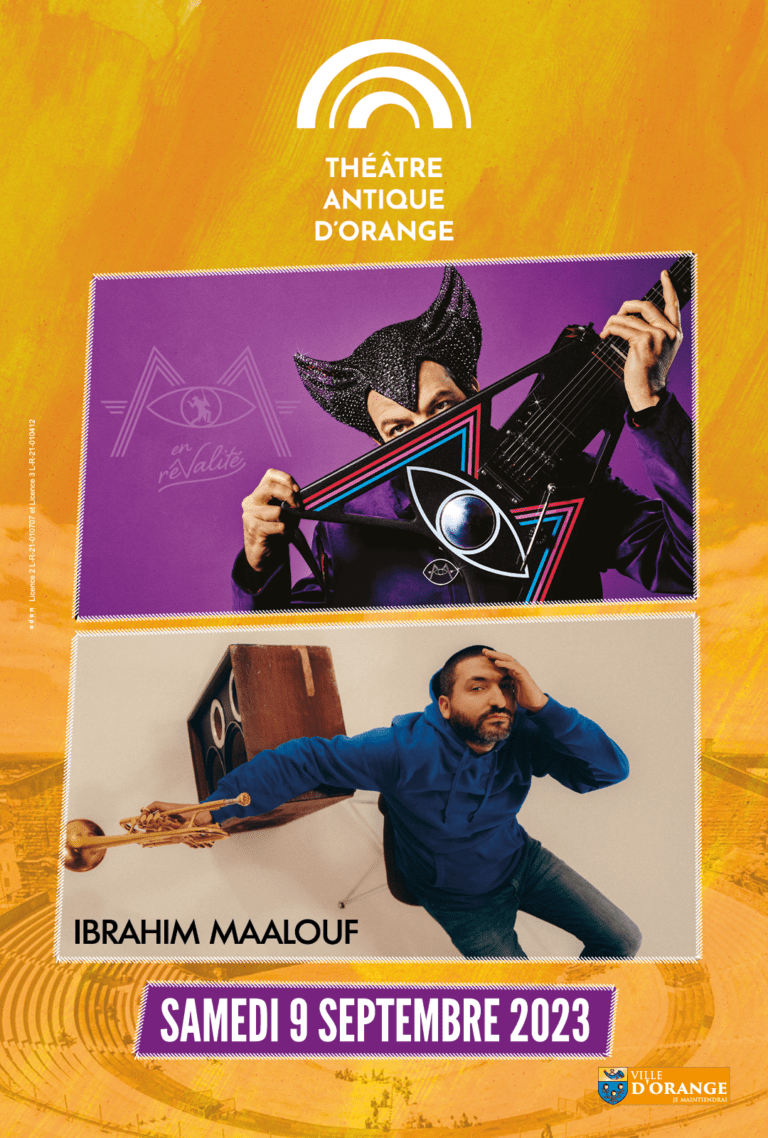 -M- and IBRAHIM MAALOUF - Saturday, September 9th 2023
-M- accompanied by his musicians GAIL ANN DORSEY, MAXIME GAROUTE, CORENTIN PUJOL, FAB 'CUB1' COLOMBANI and FEAL 'COOL' JAZZ will come to present their incredible show "En Révâlité".
Always surprising with his 17th album " Capacity to Love", Ibrahim Maalouf intends to leave a mark. Both popular and original, surprising and innovative, his music produced between the United States and Europe is both urban and inspired by all the cultures in which Ibrahim has always been interested.