ORANGE CHÂTEAUNEUF-DU-PAPE
TOURIST OFFICE
Orange, Roman city.
Located in the south of France, in the heart of the Rhone Valley, Orange is an ideal setting for a stay in Provence.

On 21 and 28 July, with Oenojazz, enjoy a special visit to the Roman Theatre at 6 pm and extend your evening with wine tastings with the Châteauneuf-du-Pape winegrowers at Parc Gasparin from 7 pm to 9.30 pm, all to the sound of sparkling jazz!
VAUCLUSE PROVENCE ATTRACTIVITÉ
The agency for development, tourism and territories.
Born of a shared desire between the Departmental Council, the EPCIs (public inter-municipality cooperation establishments), the consular chambers and private and public organisations, Vaucluse Provence Attractivité's mission is to enhance the region's reputation and prestige in order to attract tourists, talent and investors.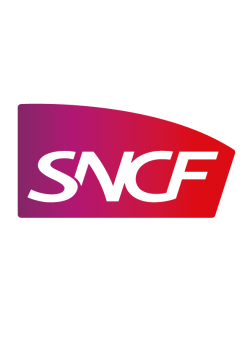 The best way to come and visit us in Orange: by train! On presentation of your SNCF TER SUD ticket of the day to Orange or a Zou! travel card, you can get a €2 reduction on your admission to the Theatre and the Museum of Art and History.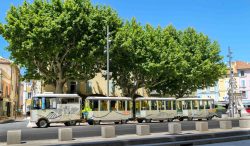 Practical and fun, it welcomes people of all ages for a sightseeing tour at the heart of 2,000 years of history.
The Orange tourist train takes you on an original excursion through the city's typical narrow streets.
From 6 July to 28 August, you can enjoy a preferential price if you combine your ticket with a visit to the Roman Theatre, the Museum of Art and History and the tourist train route.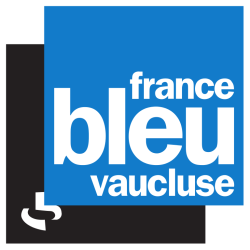 France Bleu, the local general interest network with a large, family and popular audience. As close as possible to the regions, France Bleu accompanies its listeners in their everyday lives at all times of the day.
All summer long, listen to France Bleu Vaucluse to win tickets for the Roman Theatre of Orange.